Alese Smith
Welcome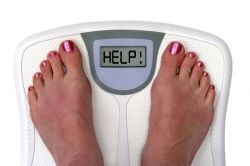 Welcome to my Website!
If you're motivated to get healthier and stronger, you've come to the rightplace.
As an ISSA-certified fitness professional, I can help you set realistic goals and transform your health and your life for the better. I can help you look and feel your best. And I can help you enjoy yourself along the way. As the old adage says, health and fitness adds life to your years and years to your life!
I offer several plans to help you get fit, right in your own home! These 4 week programs teach how to train using minimal equipment, while improving your feelings of well-being and energy levels. If you want to look fit and feel fit, start living fit! Perhaps you'd like to build shapely muscle, without looking bulky, or lose those last stubborn pounds you've been dealing with for quite a while now. This guide is for the person who wants to regain their fitness back, or maybe even attain it for the very first time.
To get in touch with me, just click on "Contact Me" and send me a message! I'd love to hear from you!
Thanks for visiting, and have a great day! Live your passion!
"If you believe you are ready to make a change, Alese believes in you. She is only a call, text, or email away with an inspirational quote, story, or simply support. Most importantly, Alese believes in you day and night, rain or shine, good days and bad. She is more than a trainer: she is both a friend and an inspiration."
-Brye Villani, Jay, NY
"Alese has been training me for 5 weeks now and I have seen measuarable results! I have lost 10 lbs and about 9 inches! She inspires me to be my best because lives what she teaches! I highly recommend her services!" -Lisa Smith, Jay, NY